LEAP is proud to be a sponsor for Parent's Night Out on Friday, December 10th 5:00pm - 10:00pm All Proceeds Go Toward the 8th Grade Trip

Friendly Reminder.... Today, Wednesday December 1, 2021 is a 1:30 early dismissal.
LEAP has so much fun when the YMCA comes to visit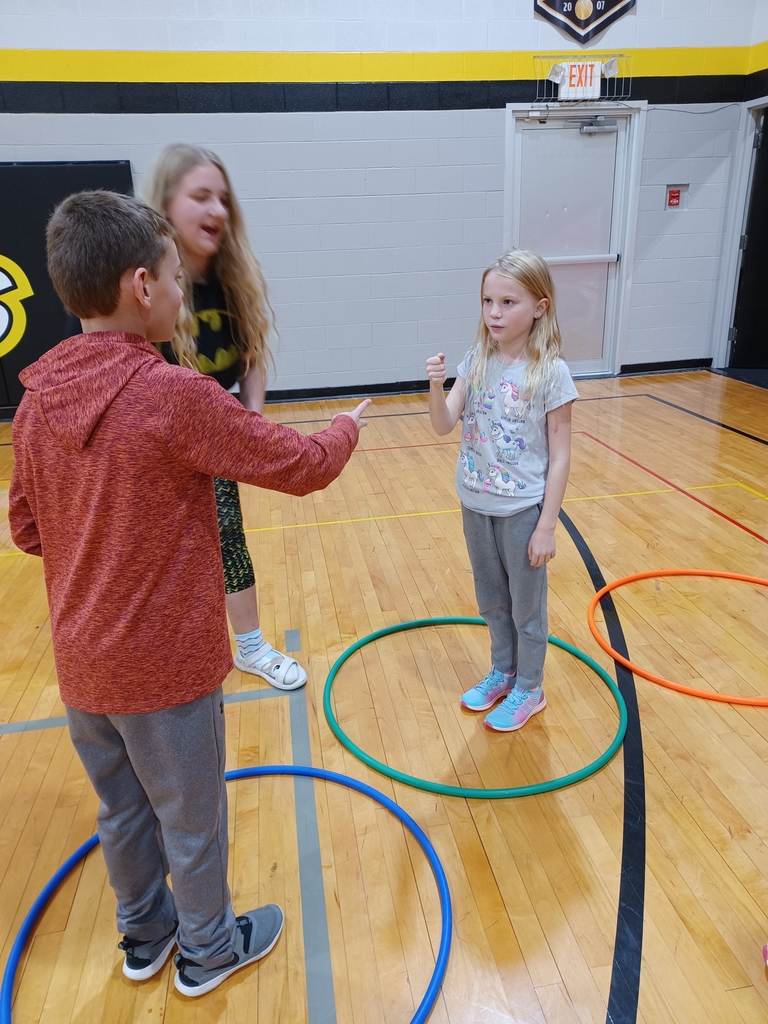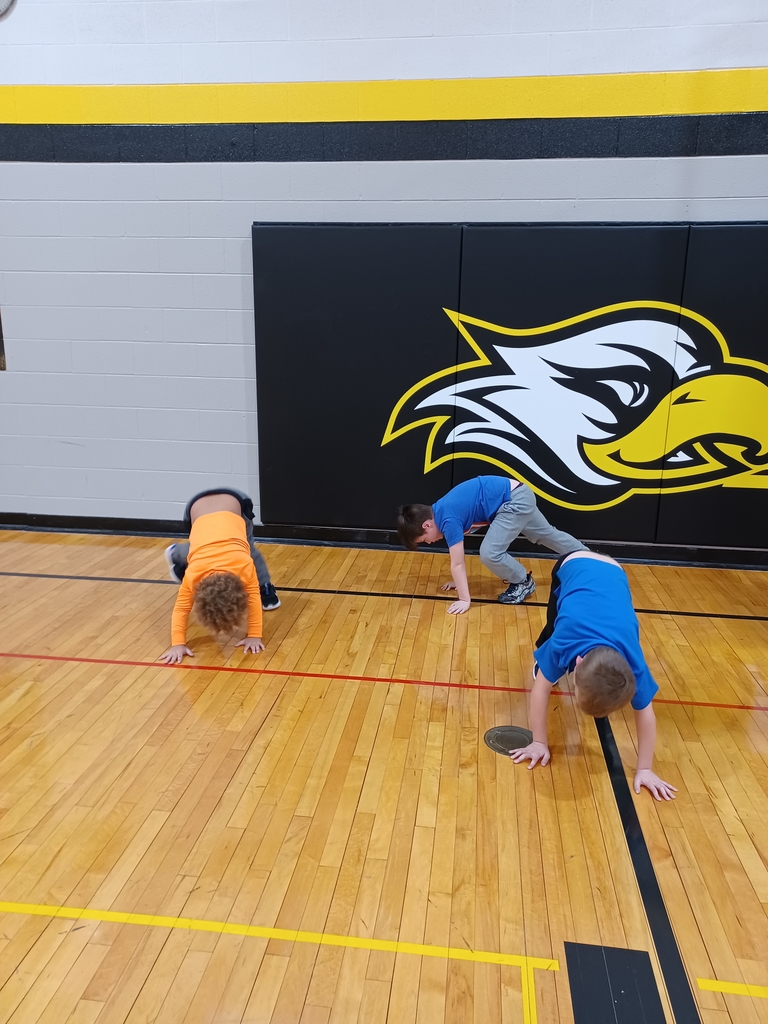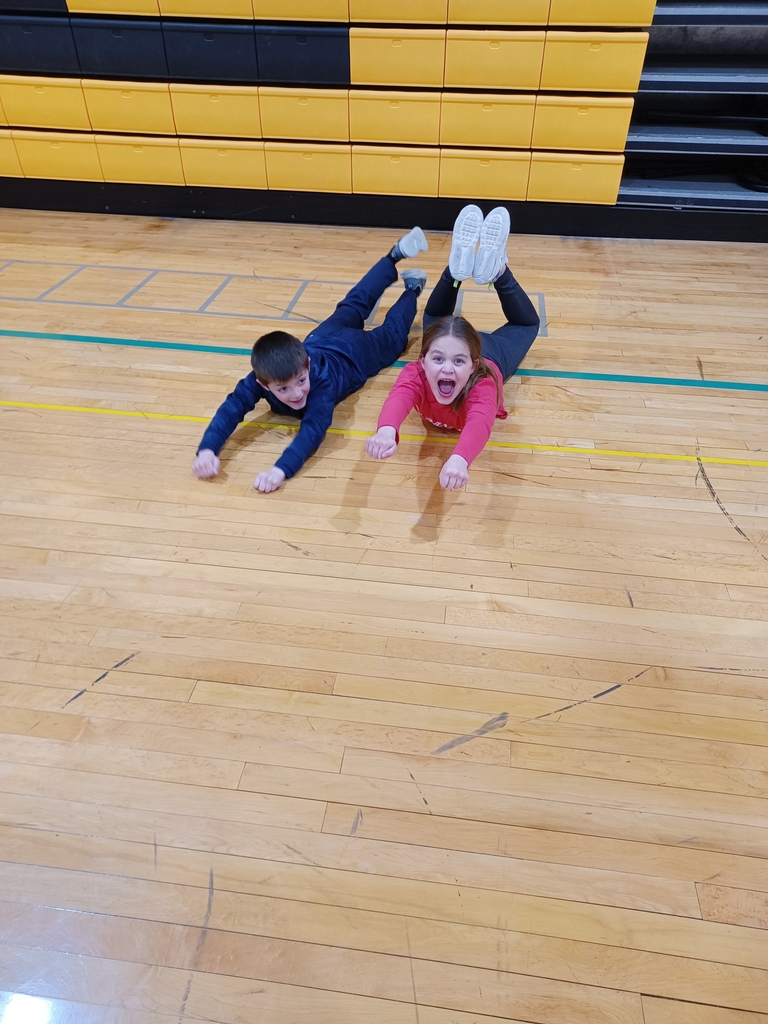 If your child rides on Jason's bus they will be a little late tonight. The bus broke down, everyone is fine but they will be home a few minutes later than expected.
4 yr old preschool happy to be picked to shave off Mr Kirchoff's beard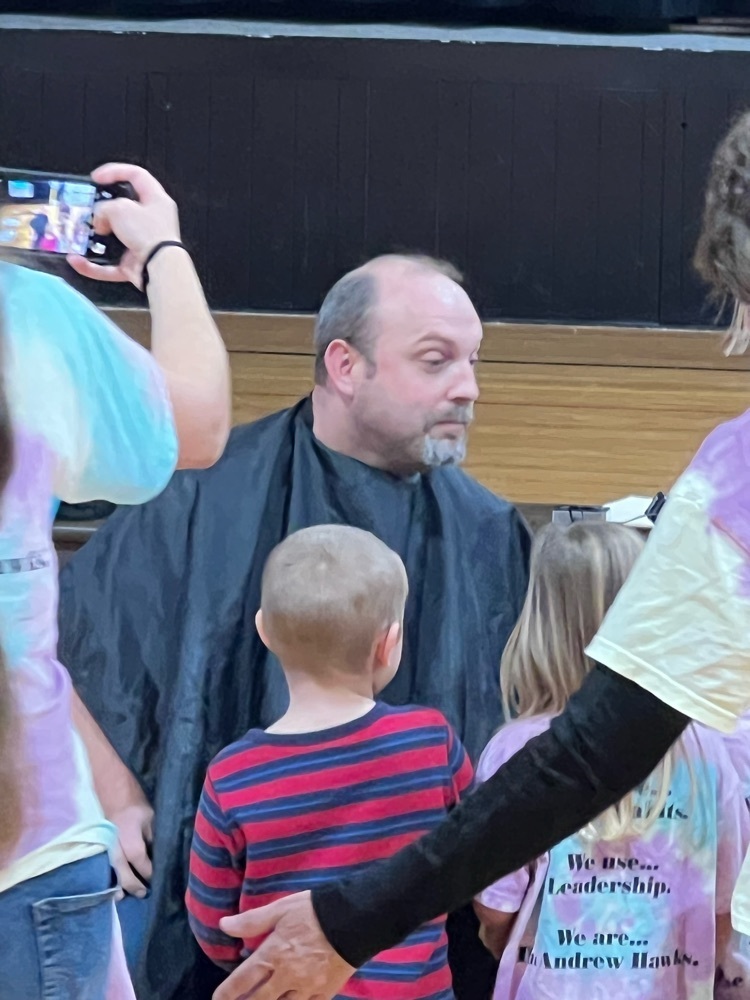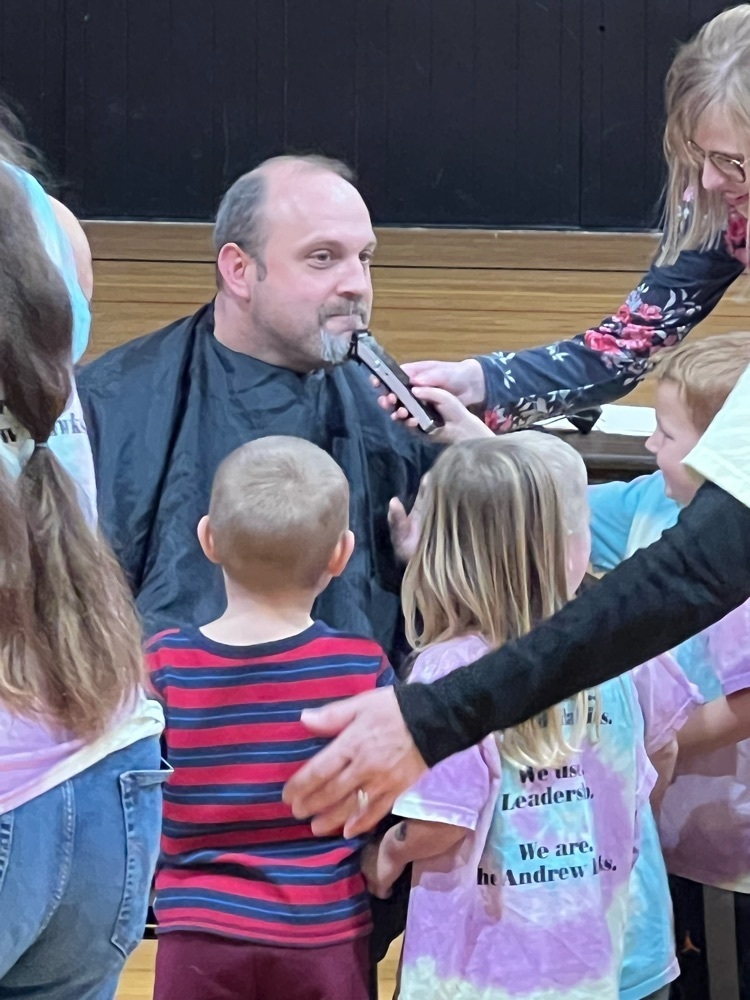 Hello! Our K-5 winter concert is quickly approaching! It is on December 9th, 2021 at 6:30 in the New Gym. Please have your child in their classrooms between 6:10 and 6:15. Please feel free to dress festively! I am so excited for you to hear all of the students' hard work!
First grade has been busy hiding the turkeys! Hopefully a few will be saved over the holiday!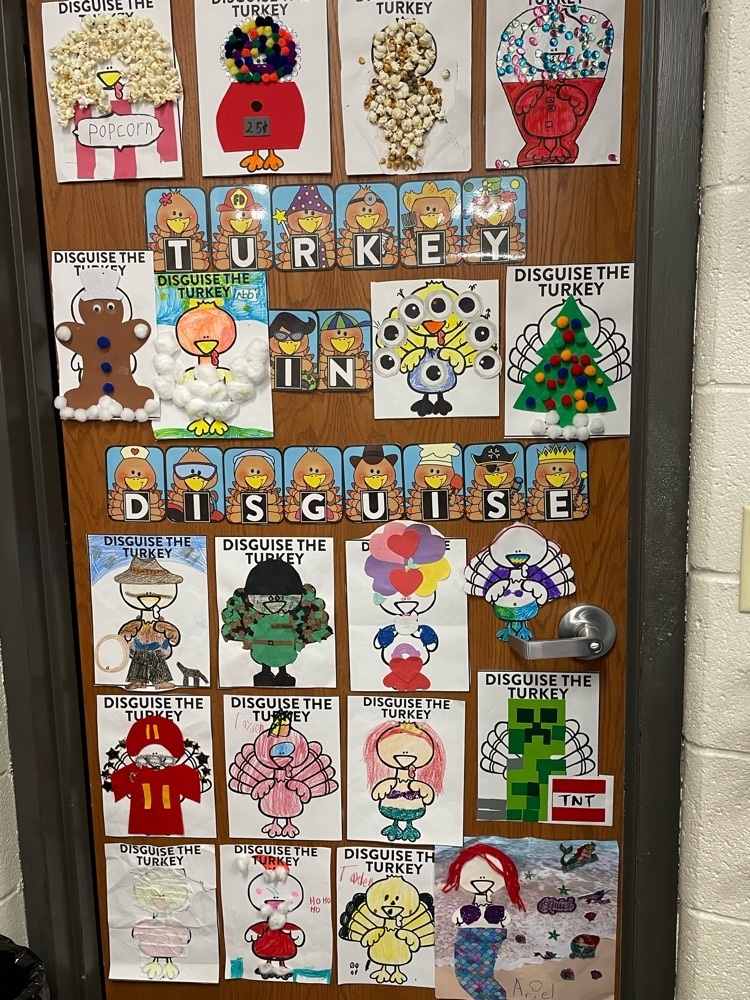 The 3 year old preschoolers are thankful for friends, snacks, and the upcoming long weekend. Happy Thanksgiving!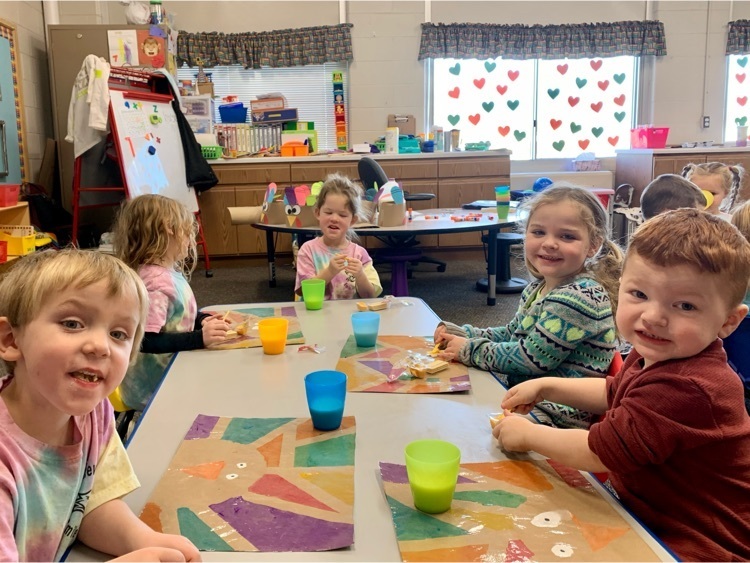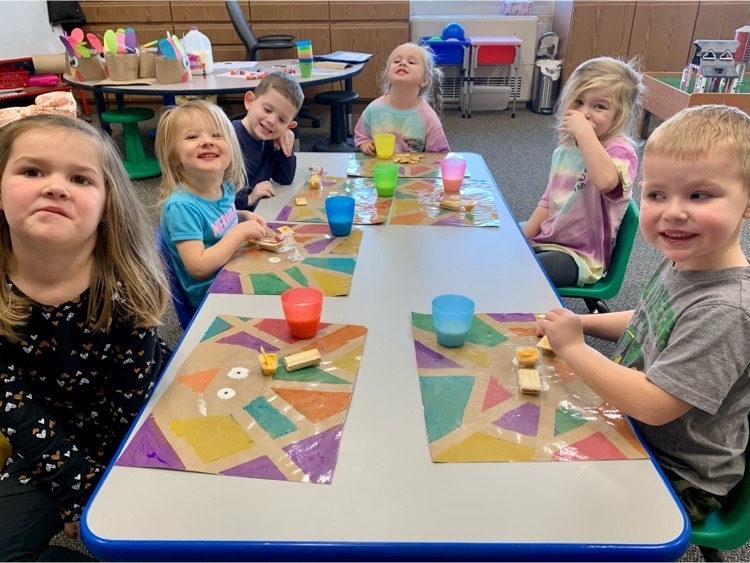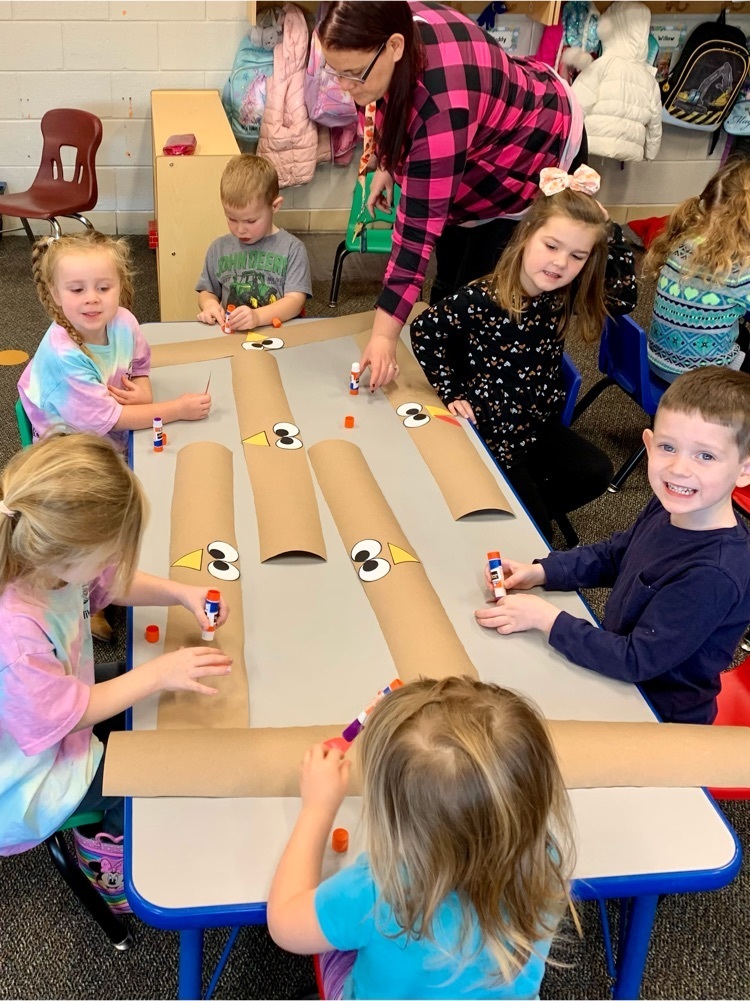 Please remind your student/student's to wear their tye dye leadership t shirts tomorrow (Tuesday November 23) for our Leadership Assembly.

Join Andrew School in supporting Jackson County's Toys for Tots toy drive in memory of 4-year-old Brantley Welford. Sadly he passed away in August 2021. We are collecting new, unwrapped toys now until December 10th. Please bring all unwrapped toy donations to Andrew School.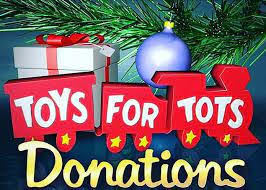 Just a quick reminder, today is crazy day. For a $1 donation, students can dress crazy and or have crazy hair. The proceeds will help a student with kidney disease.

Just a reminder, Monday is Crazy Day at Andrew - for a $1 donation your child can wear crazy clothes and/or have crazy hair for a $1 donation. The donation will help one of our students who has been diagnosed with a type of kidney disease (C3 Glomerulopathy).

Tomorrow, November 19th will be the last day we will be accepting orders for Advent calendar sales. We will not have any calendars for any orders that come in after tomorrow. Thank you for your understanding!!

Thank you Jenna Stevens for the " "Egg"citing learning in 2nd grade!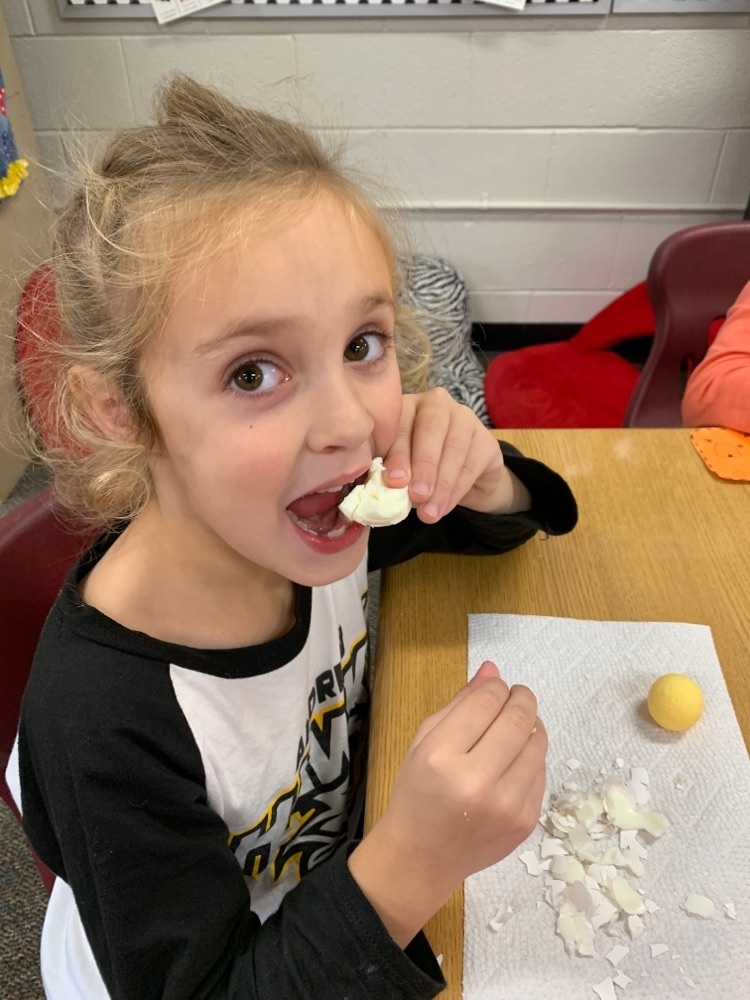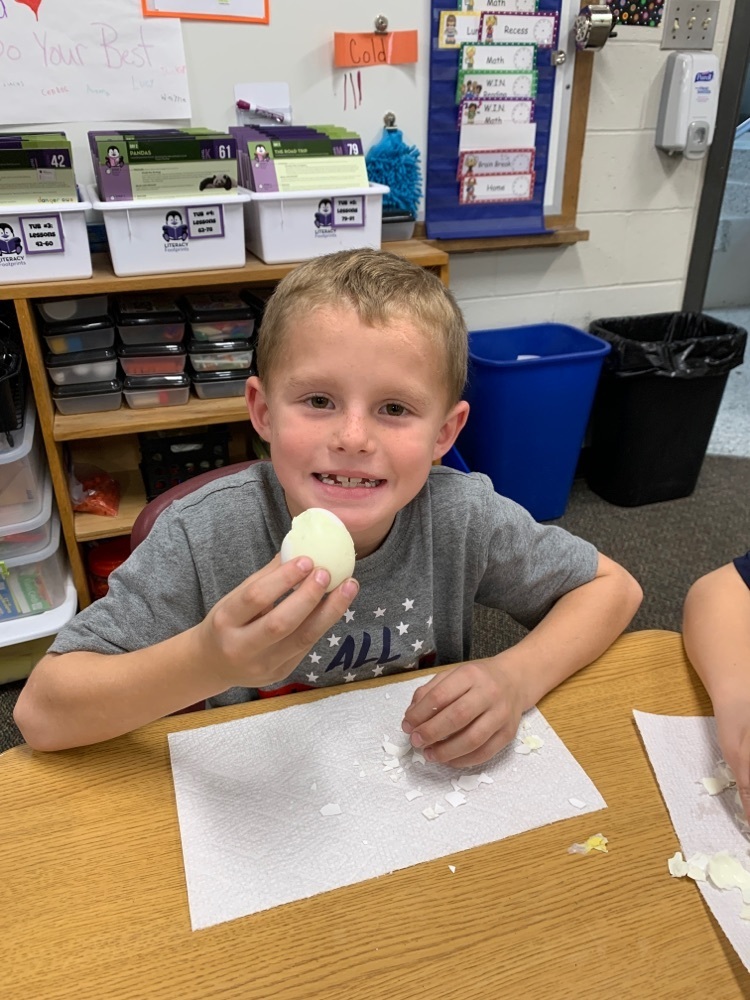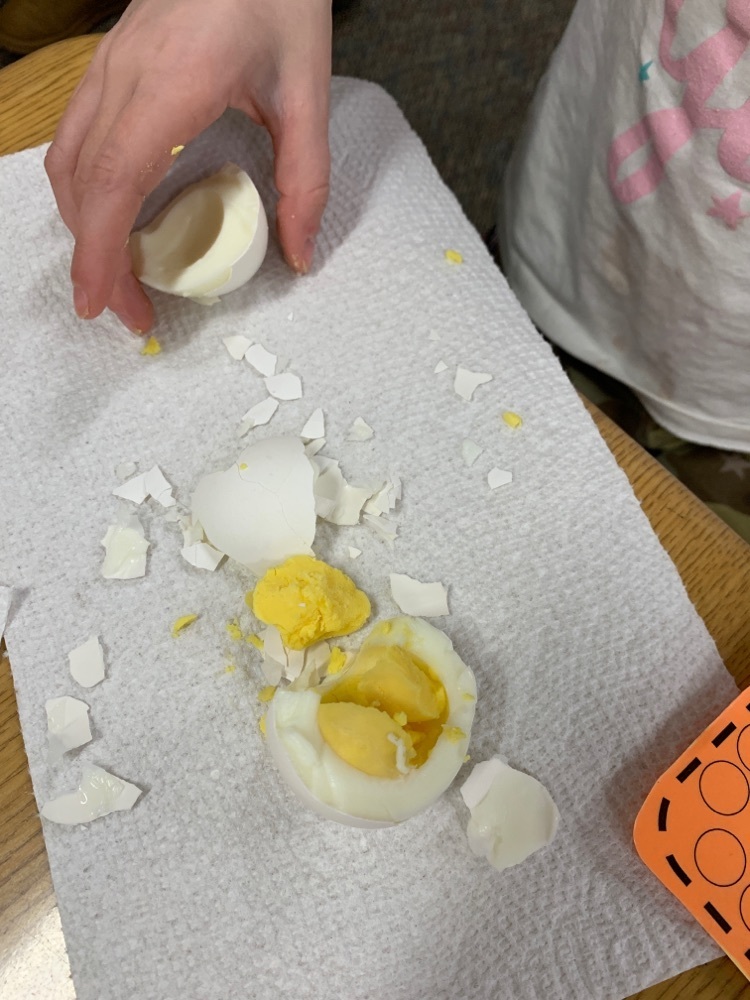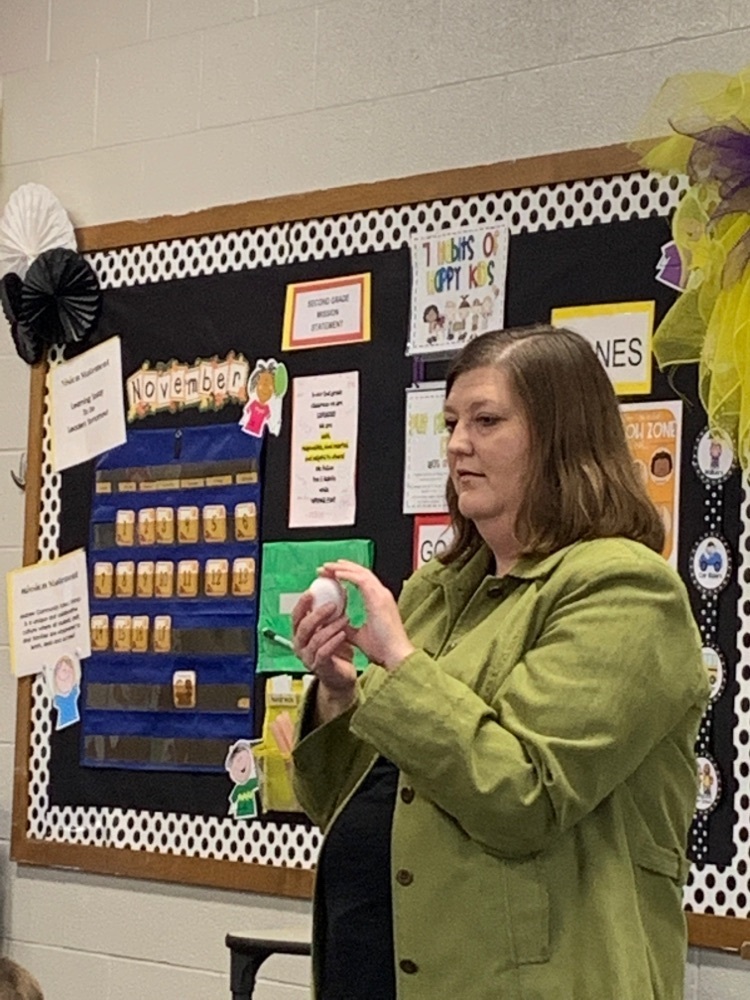 Picture Order Form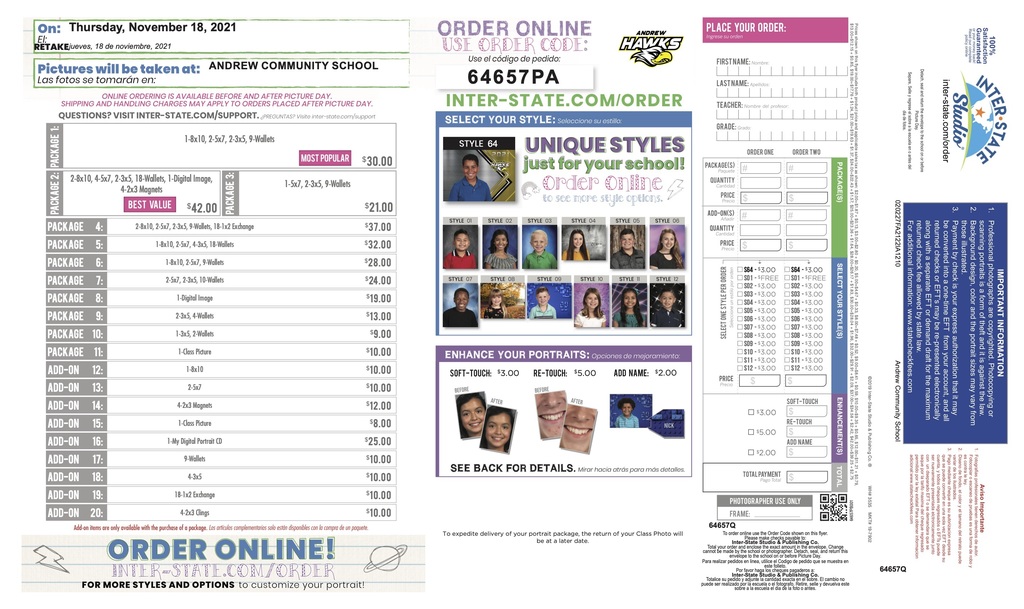 Tomorrow, Thursday November 18th is picture retake day. If your child needs to have their picture retaken please send the original picture package back to school with your child.
YMCA keeps us moving at LEAP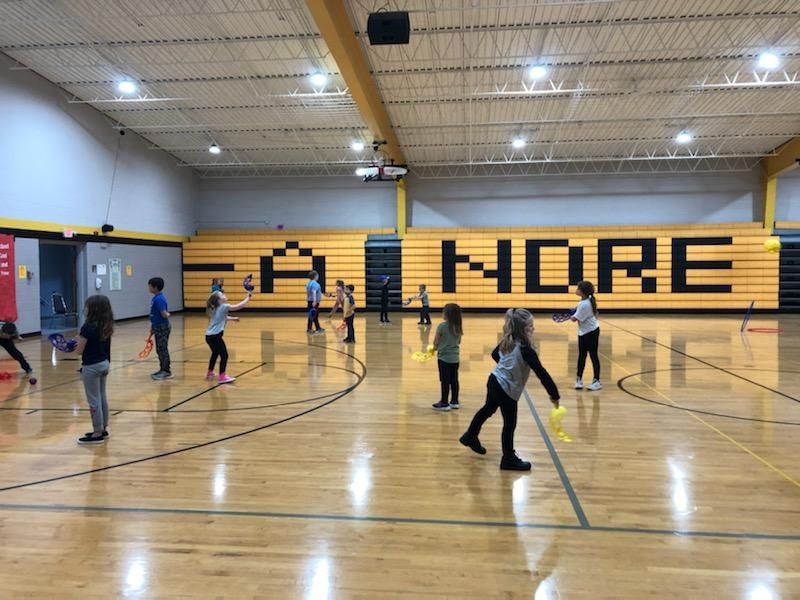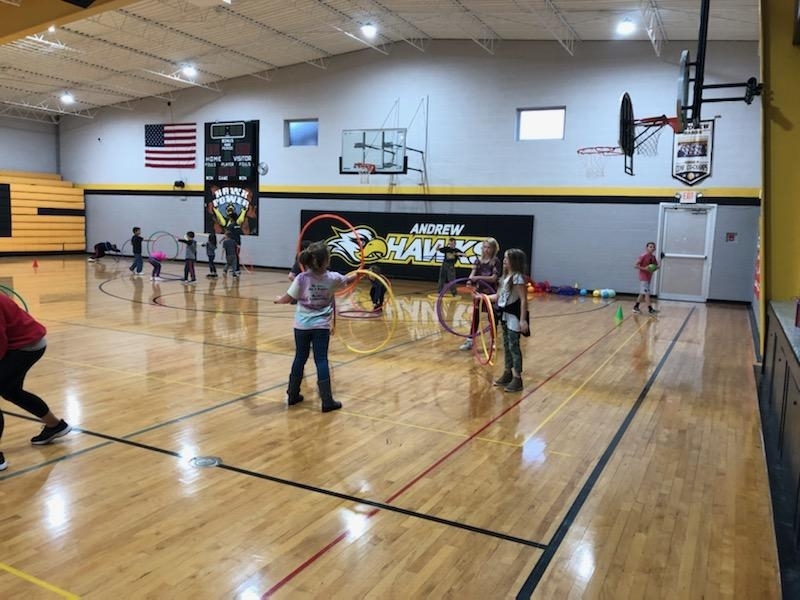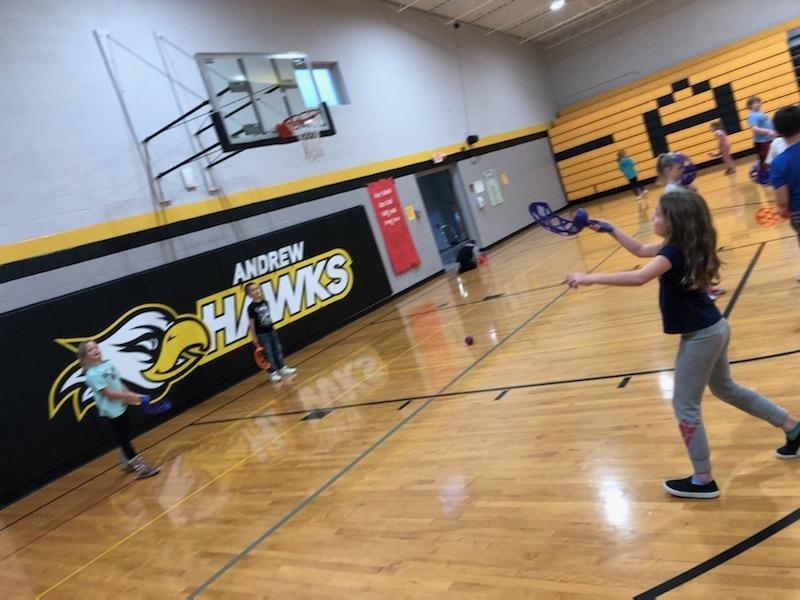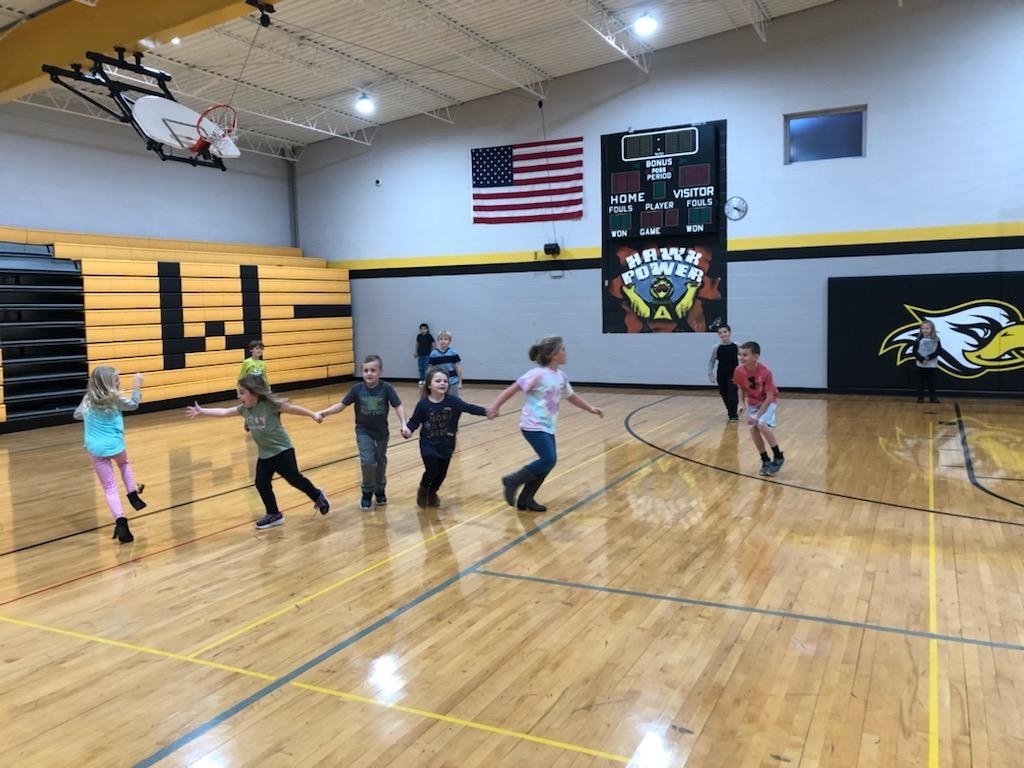 LEAP loves Lego night!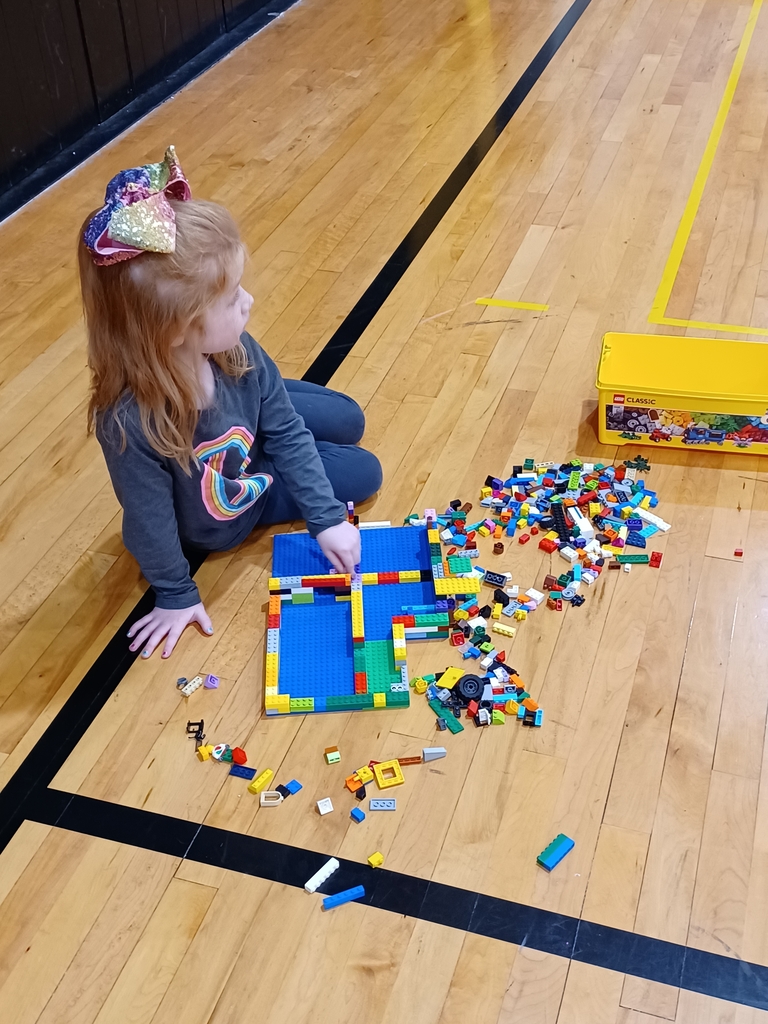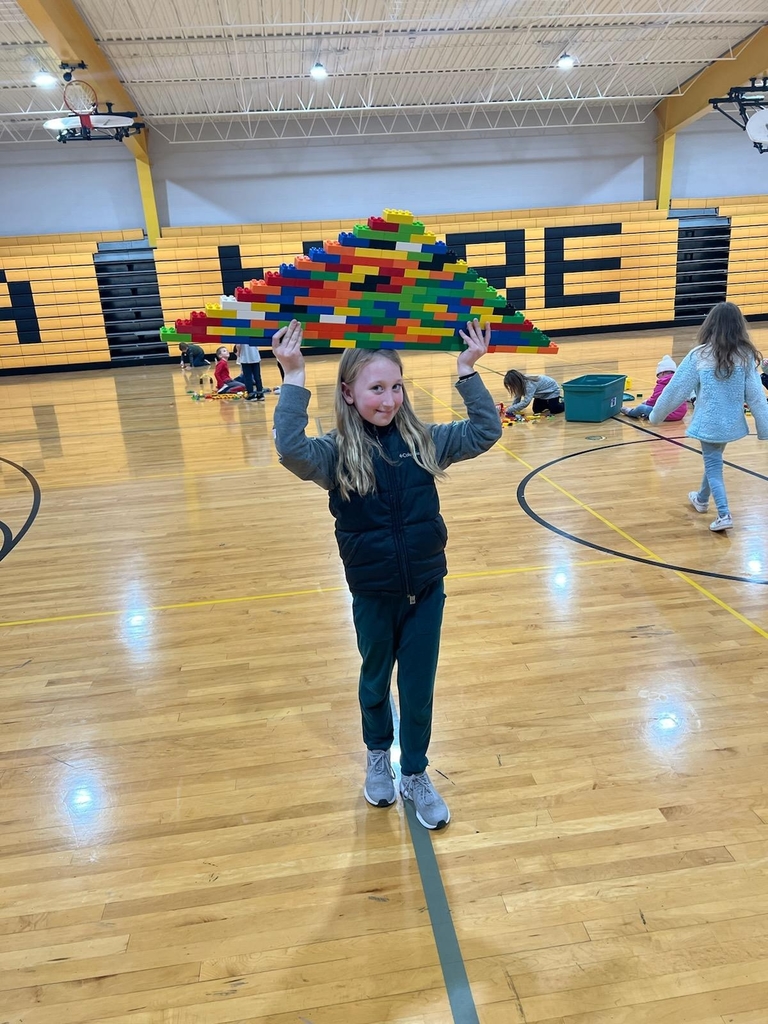 Another fun day bowling at LEAP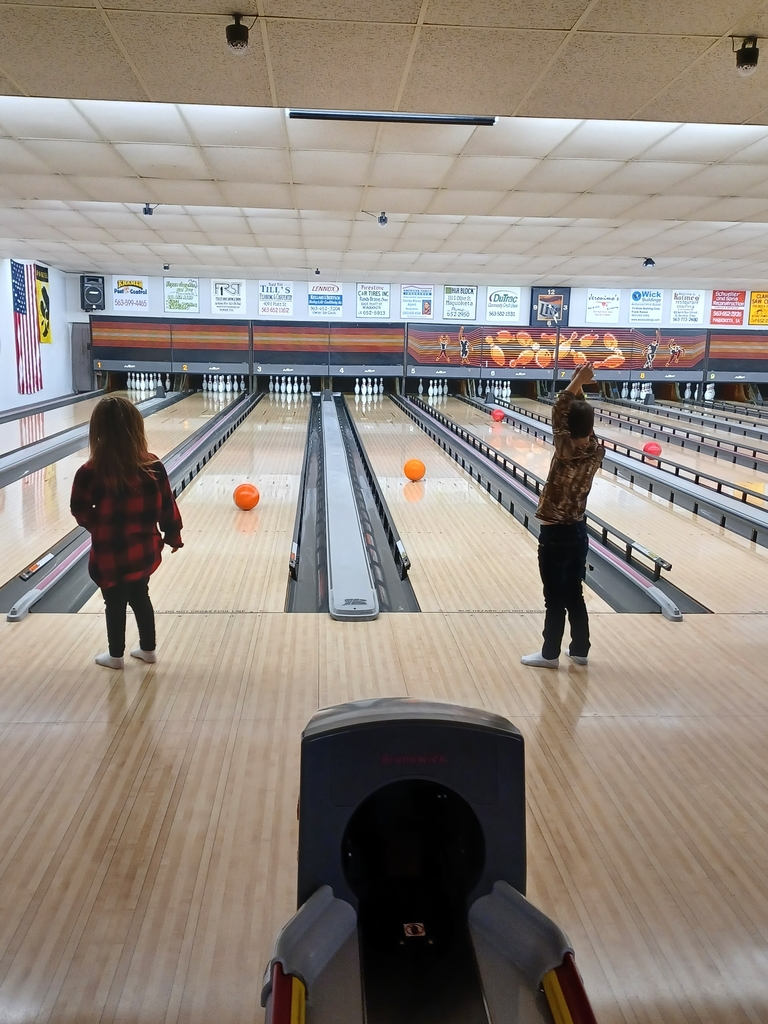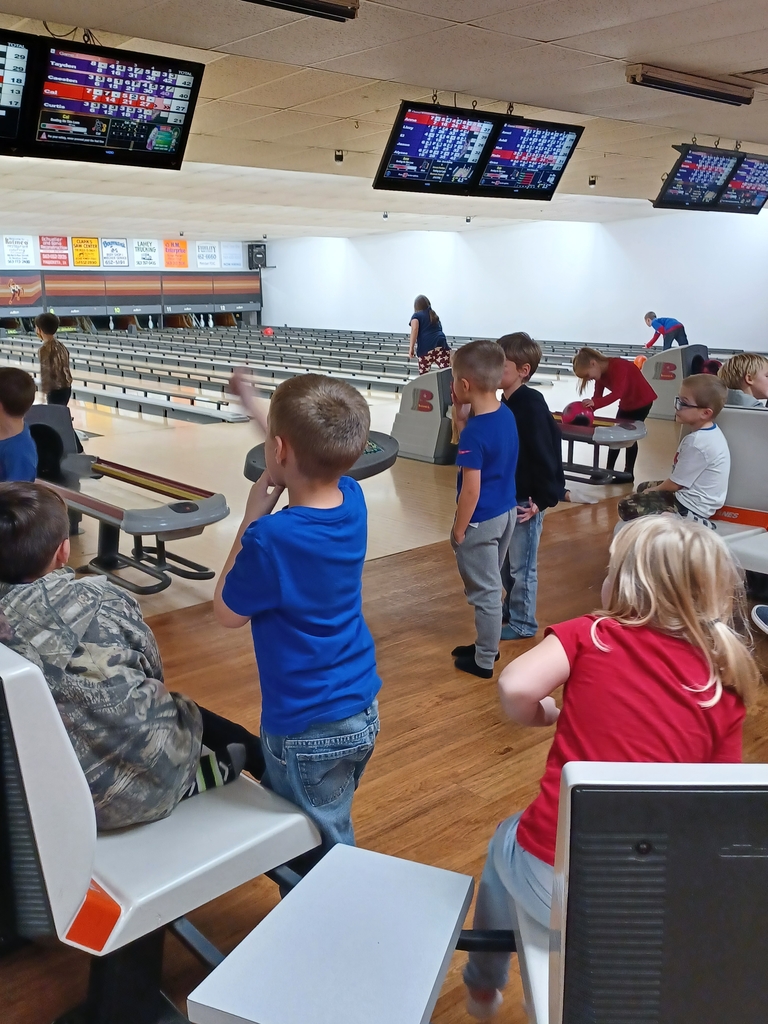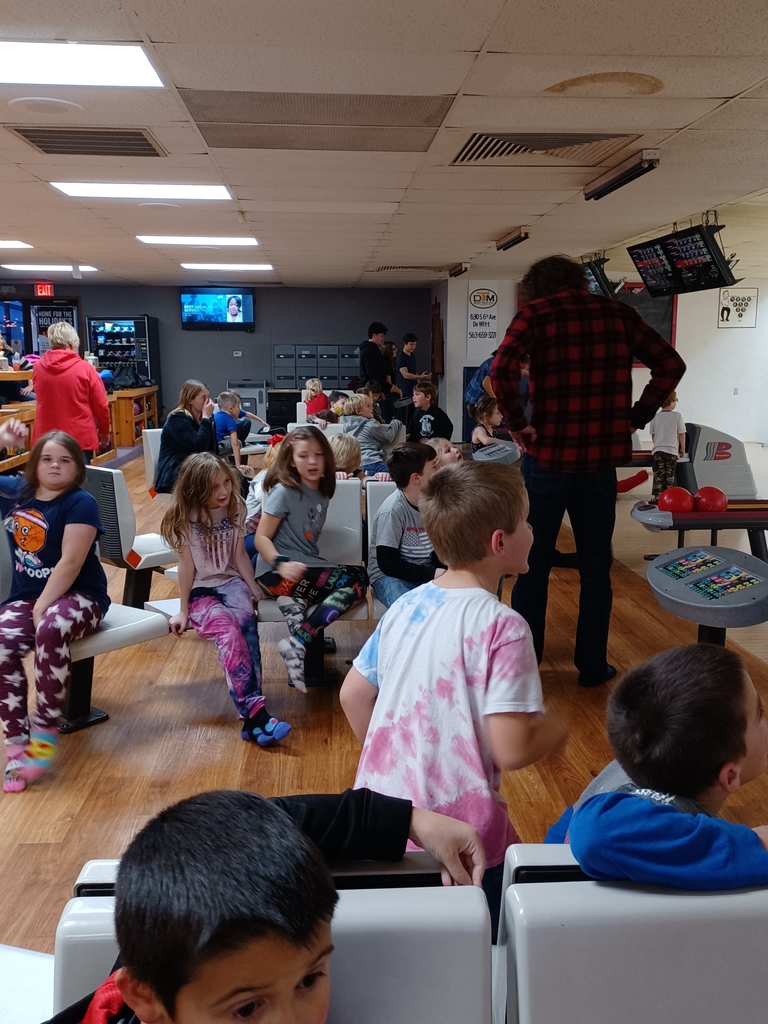 With tomorrow being Veteran's Day we are asking that students wear red, white, and blue or camo clothing.