We have been asked to share the Maquoketa Activities Expectations again that went into effect at last week's home football game. Please read over the flyer so you are aware of their expectations if attending extracurricular events there.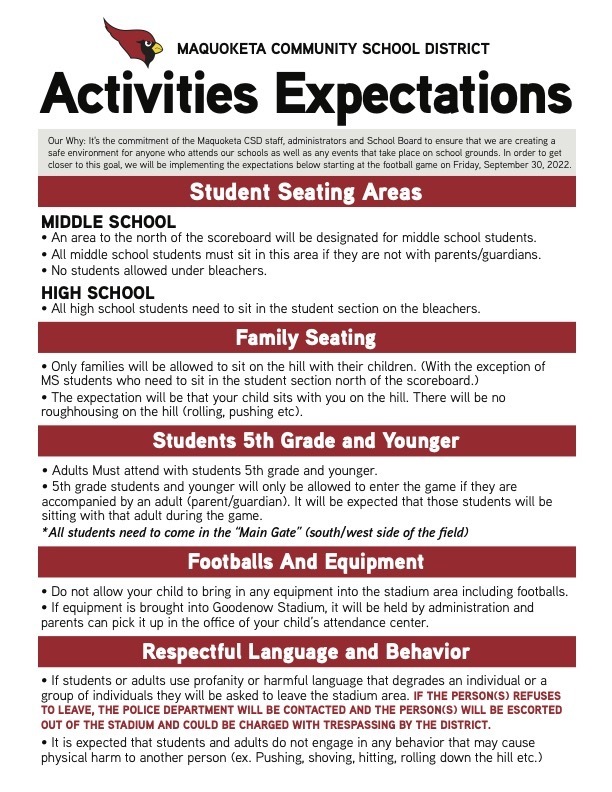 Busses are running late today. We ask for your patience. Thank you

Friendly Reminder that tomorrow, Thursday October 6th is PICTURE DAY!!!!! Bring those smiles!!
LEAP will be going to Bellevue City Park today. We will return around 5:20

Here is the order form for picture day on Thursday October 6th. You can print this and send it with your child or order online.

We have been asked to share some Maquoketa Activities Expectations that will go in to effect starting at tonight's football game. Please read over the flyer so you are aware of their expectations if attending extracurricular events there.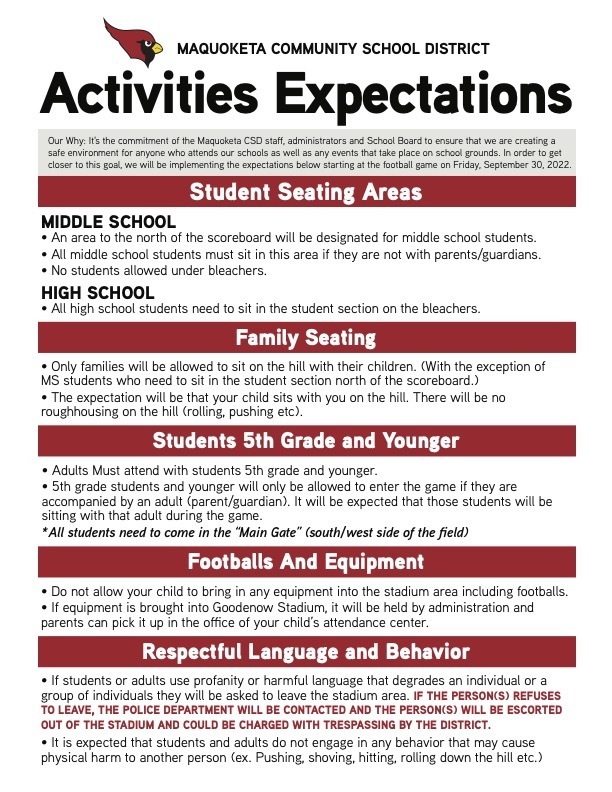 Andrew's 5K Run/Walk & Kids Fun Run is this Saturday, October, 1. 8:00 am: Same day registration and shirt pickup at the city park for those who preregistered. 8:30 am: Kids Fun Run (¼ mile and ½ mile) 9:00 am: 5K Run/Walk We hope to see you there!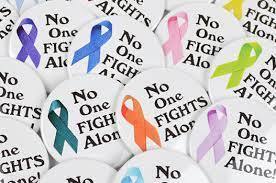 We have 13 extra 5K Run shirts. We are selling them on a first come, first serve basis. The cost per shirt is $15. Here are the quantities and sizes. 2 - Youth Small, 2 - Youth Medium, 4 - Adult Large, 2 - Adult XL, 1 - 2XL, & 1 - 4XL Please contact the Andrew School office at 563.672.3221.
Thank you Hurstville Interpretive Center for such an amazing experience. LEAP had so much fun!!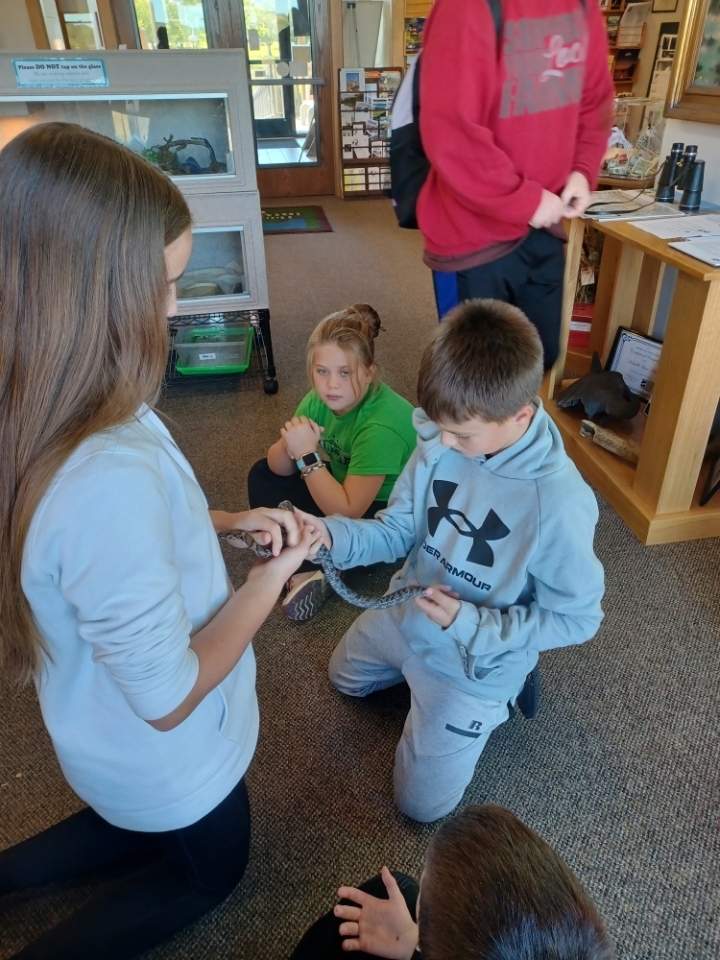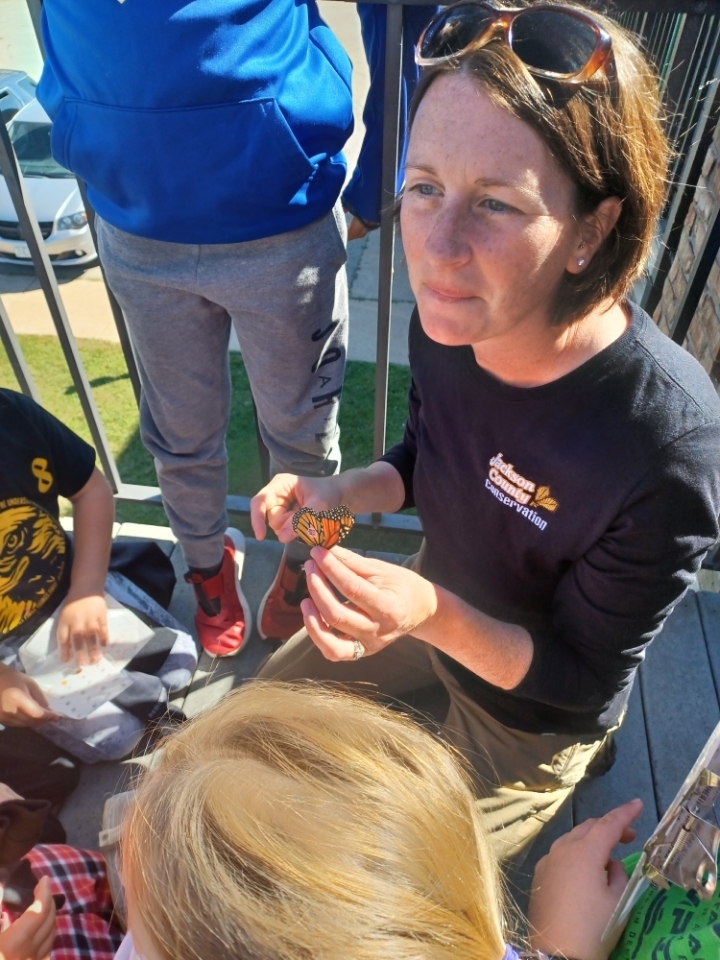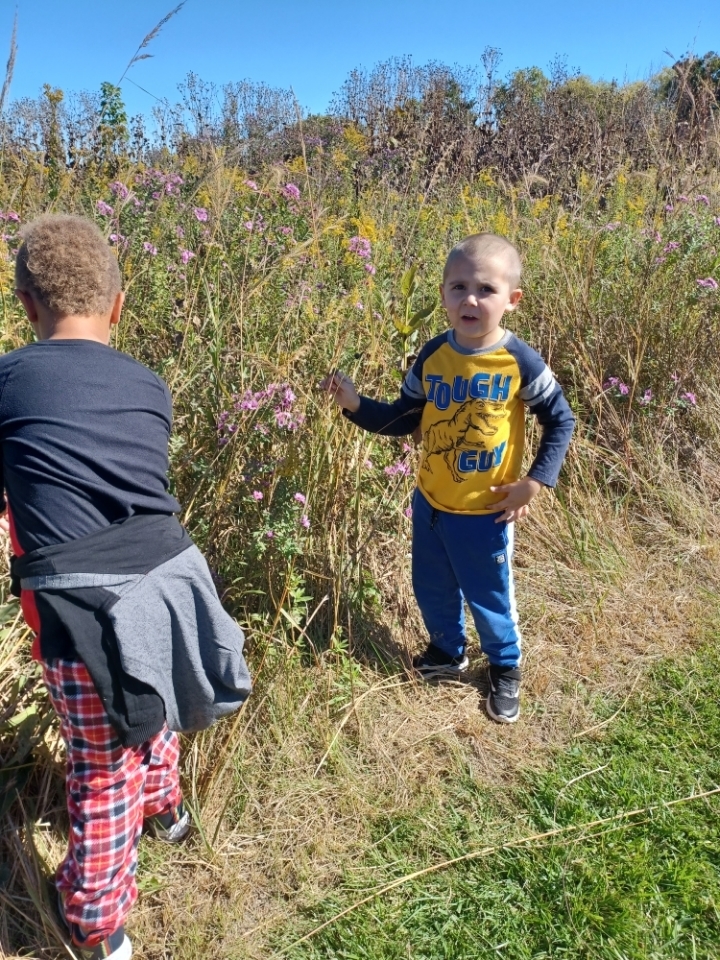 LEAP enjoyed an awesome day at Preston City Park today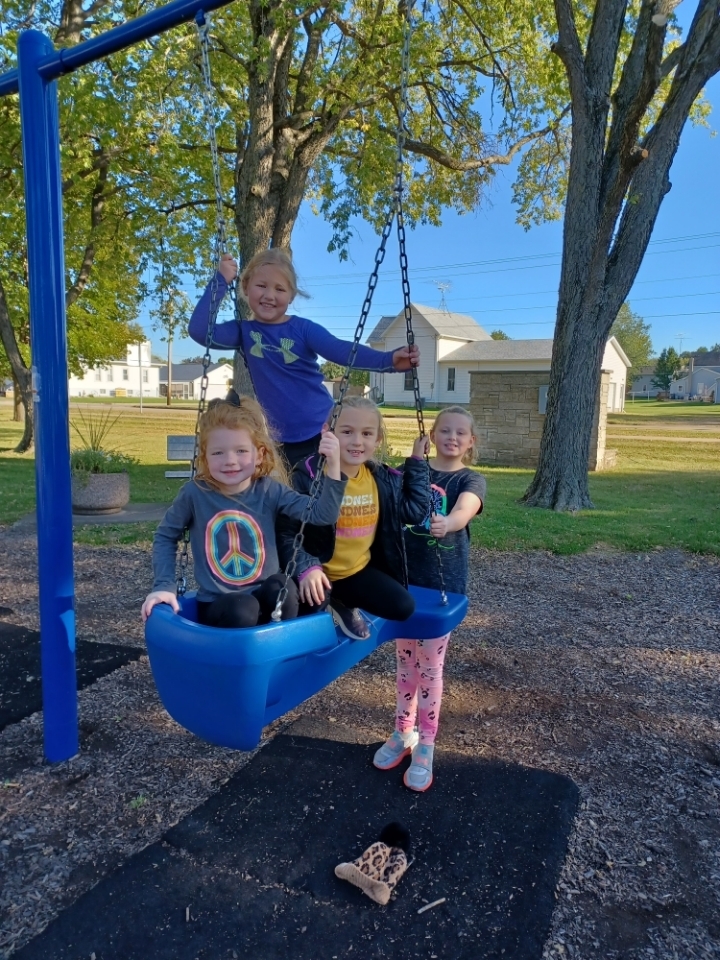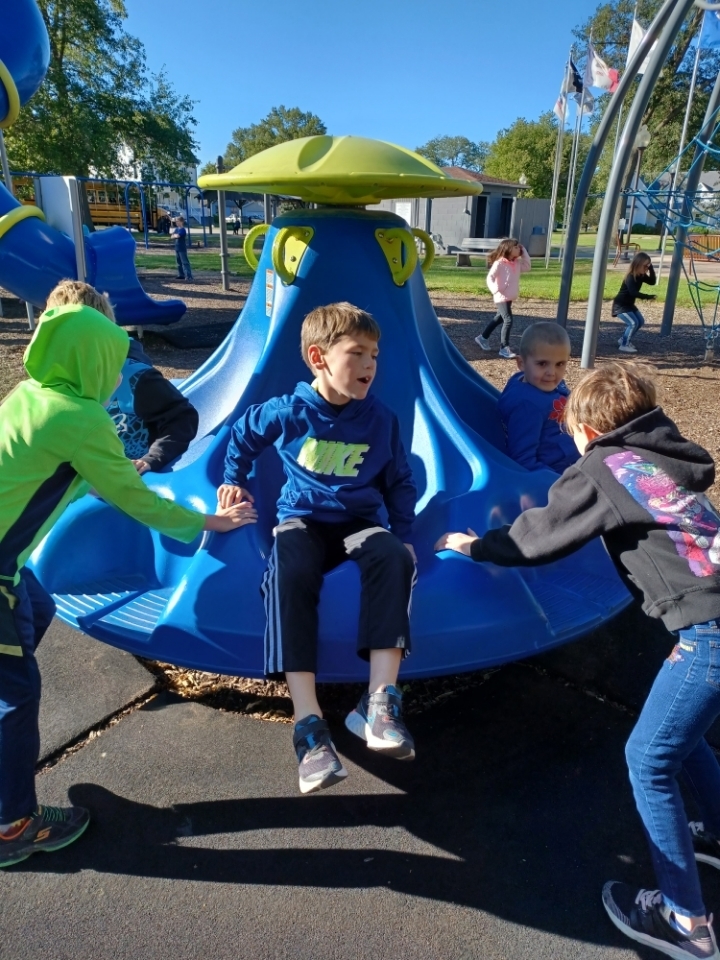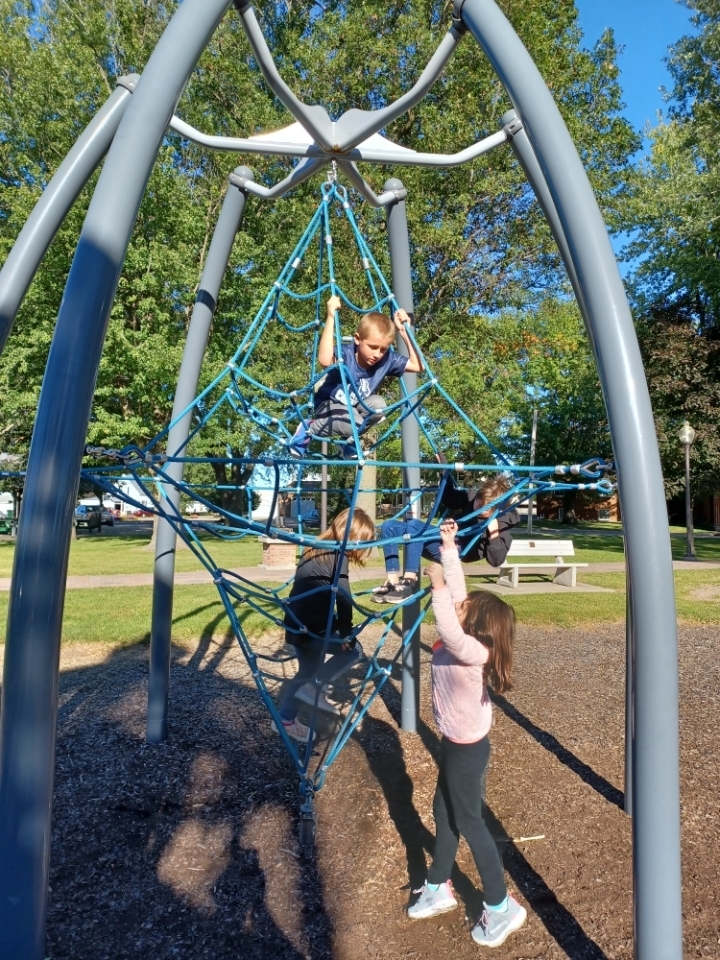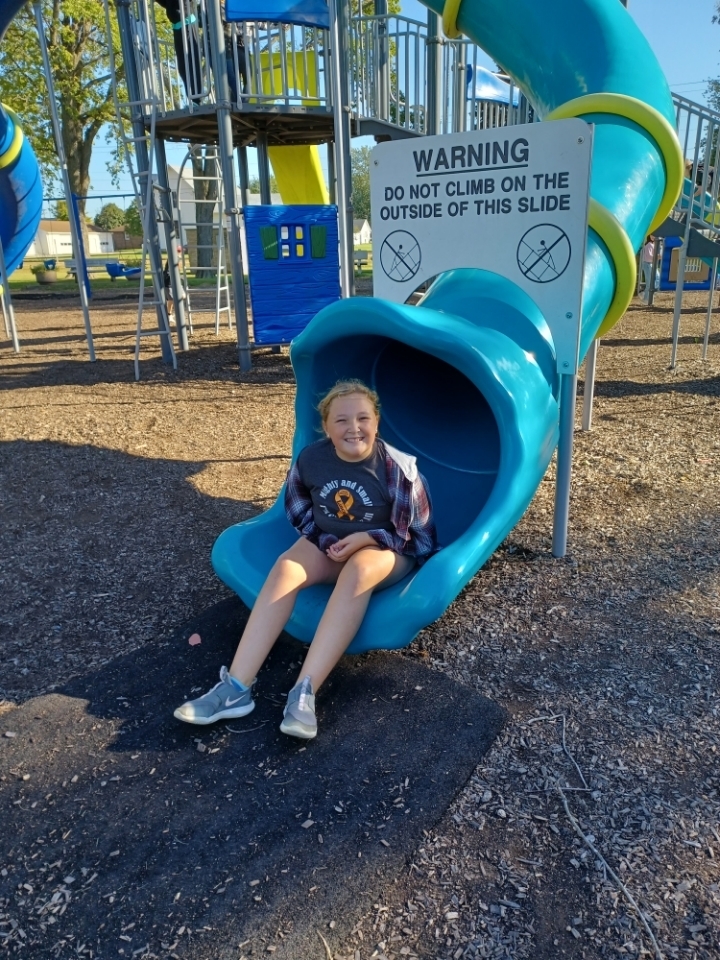 The 4th graders had a great experience touring the one room school house today. They learned how the teacher would teach every subject and how all grades were taught together. We then were able to tour how the harvest process works at Cornelius Seed Corn. They were able to hear about how the corn is picked, handled carefully, and that each kernel has its own place when it's put into bags. Big Thank You to Cornelius Seed Corn for letting us come out today!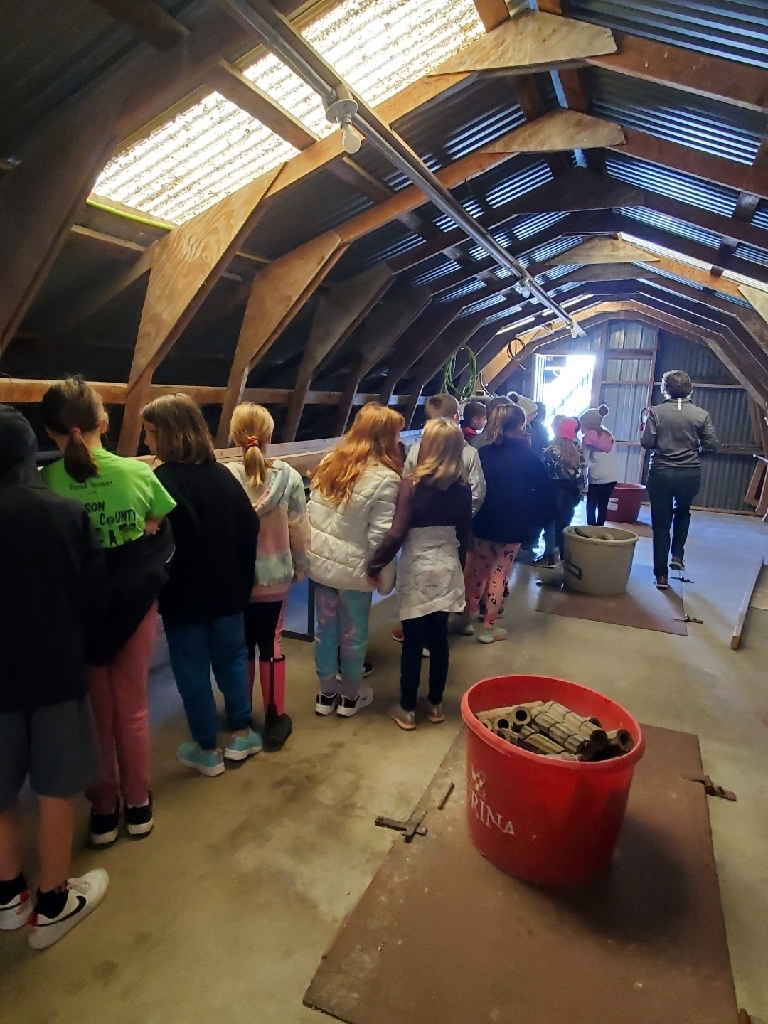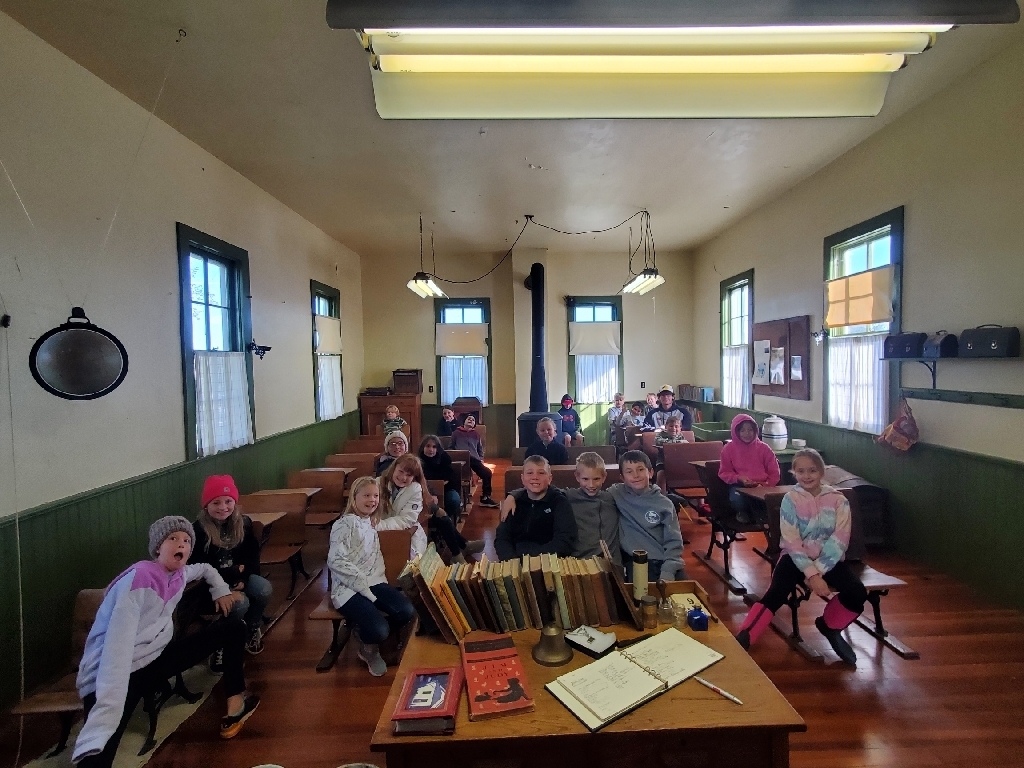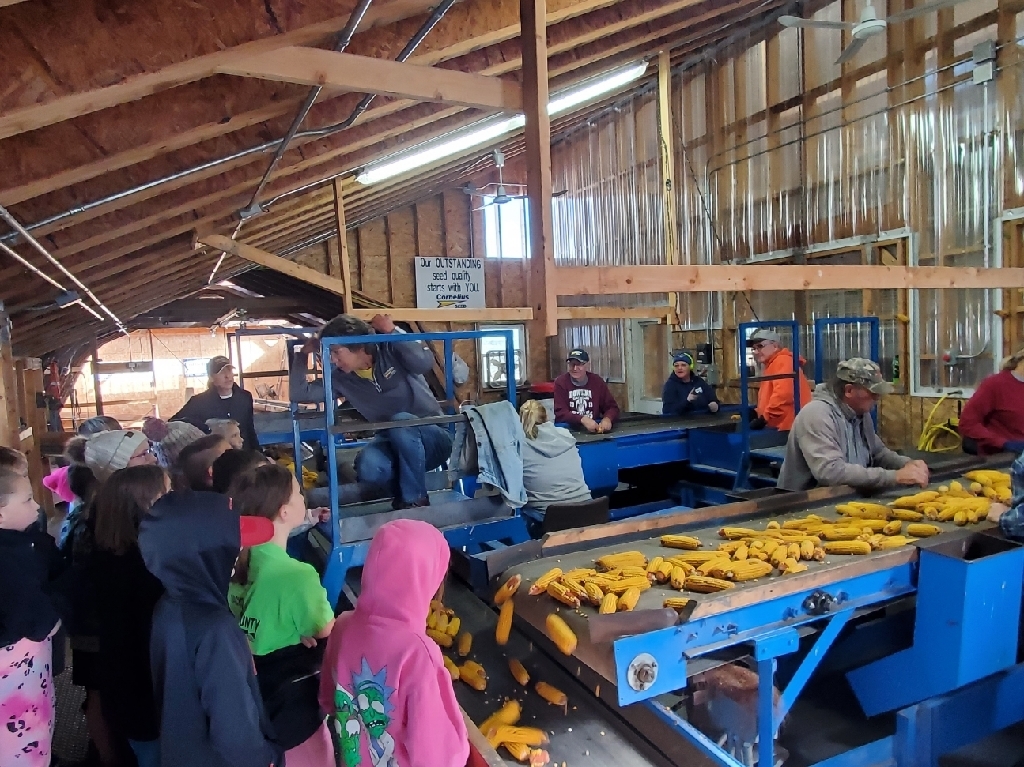 If you would like your child to receive a free flu shot you must go online by Tuesday October 4th and register. If you do not register by Tuesday your child will not receive the vaccine on October 7th.

Just a reminder that our fundraiser orders are due today. Thank you for your participation!!
2nd and 3rd graders had a great time at the apple orchard!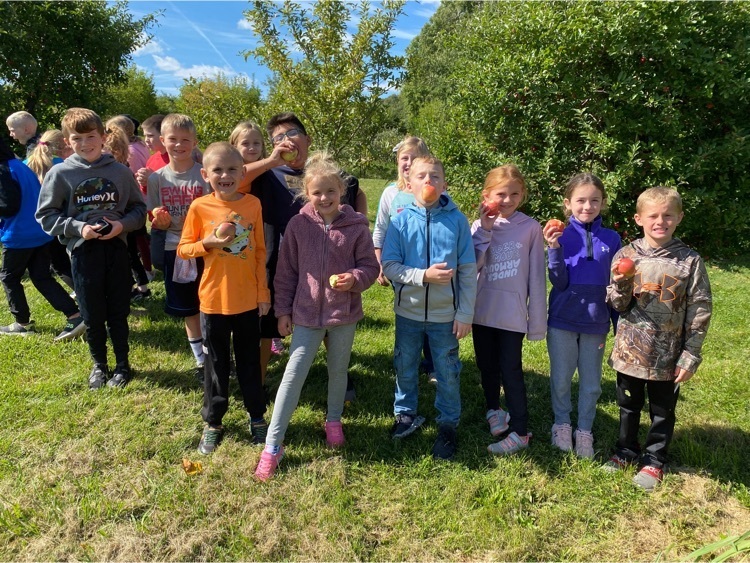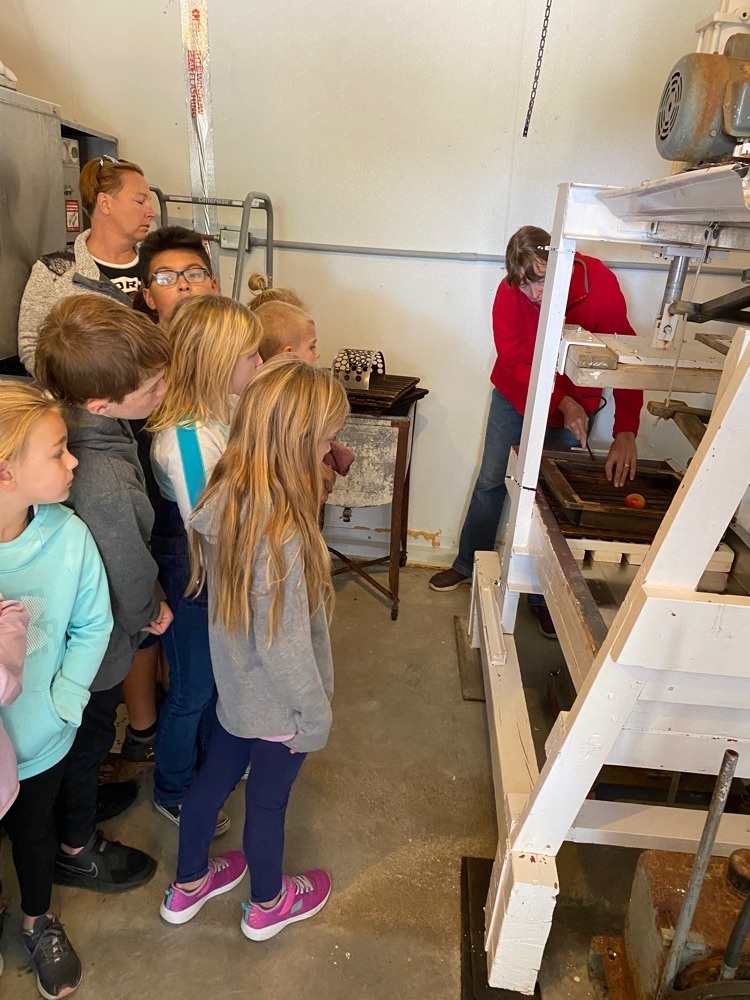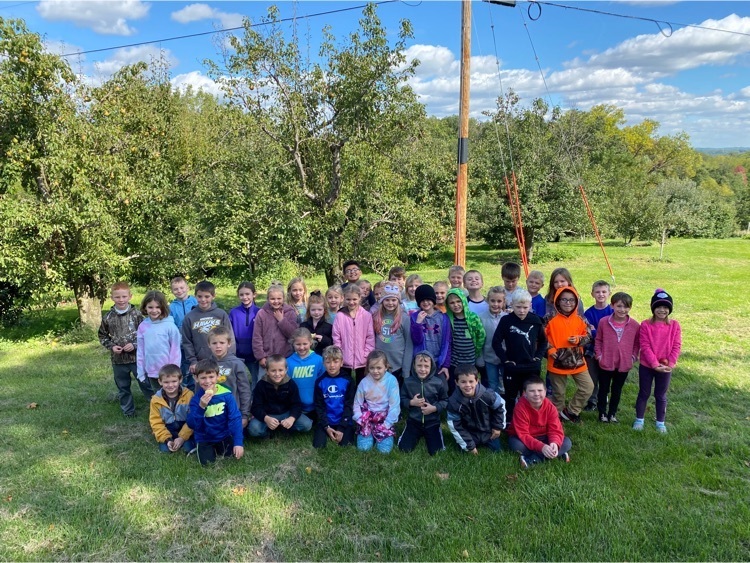 Old time games today with Mississippi River Museum. Telephone was a huge hit.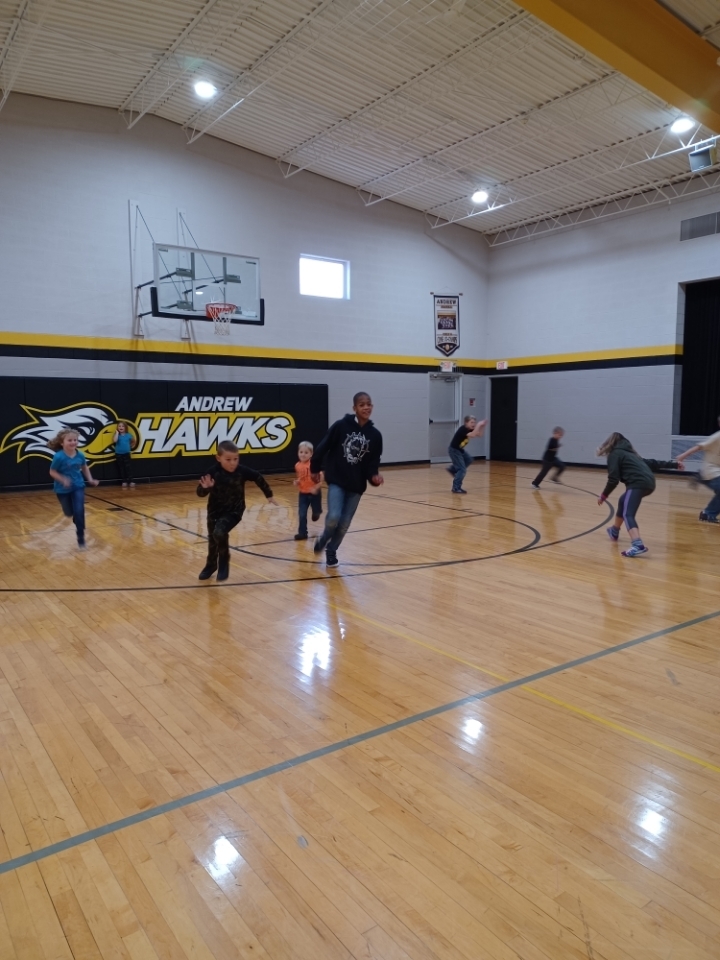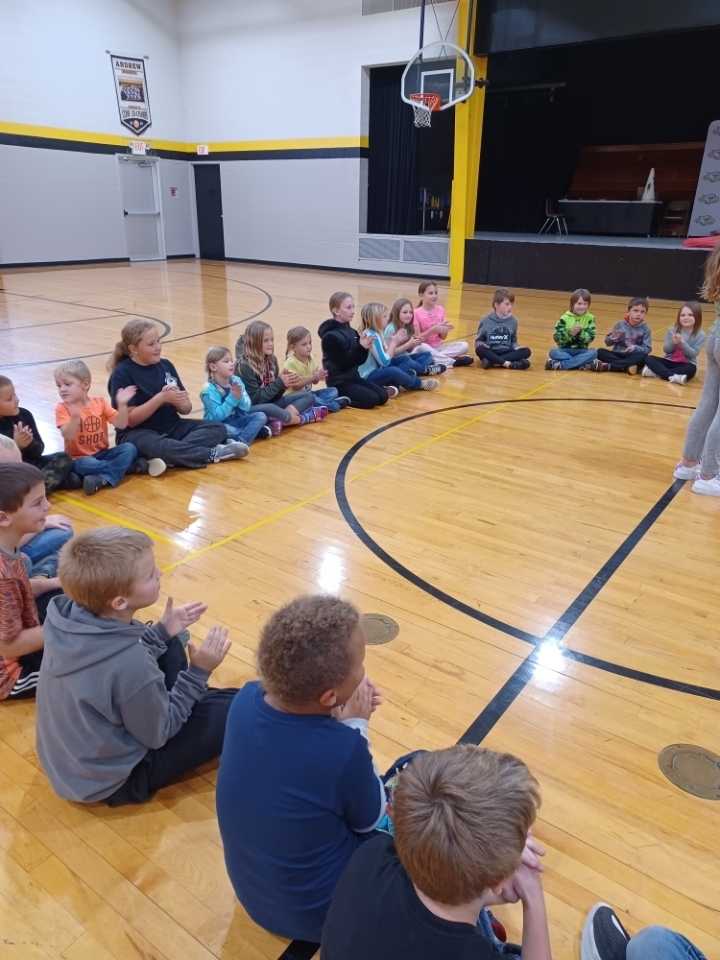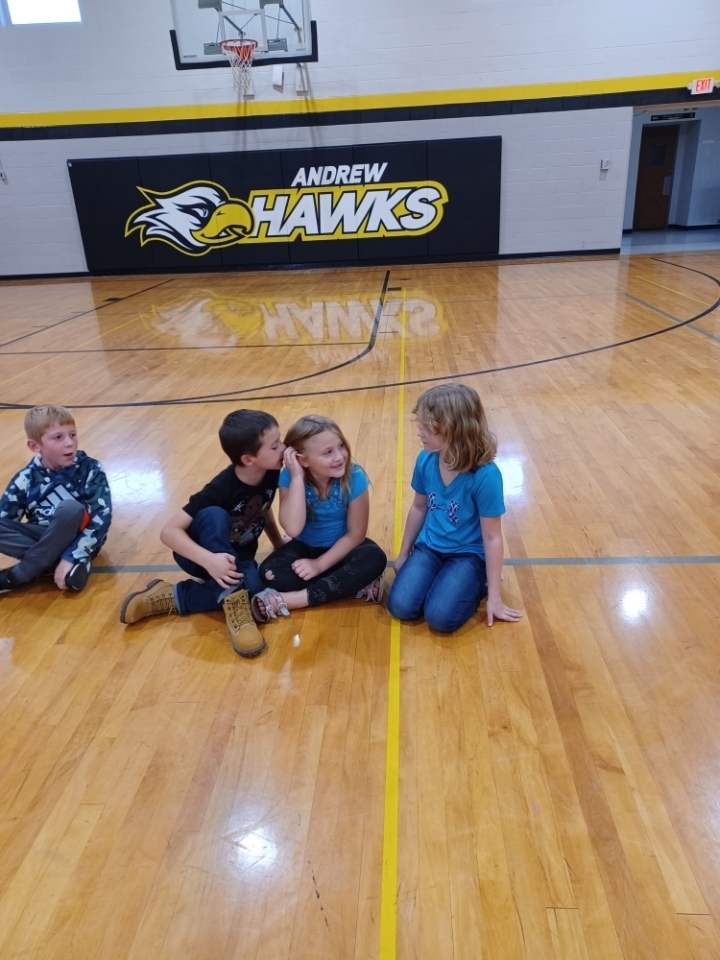 Second and third graders had a wonderful time learning all about apples today at Gravert's Apple Orchard. The weather was absolutely perfect too!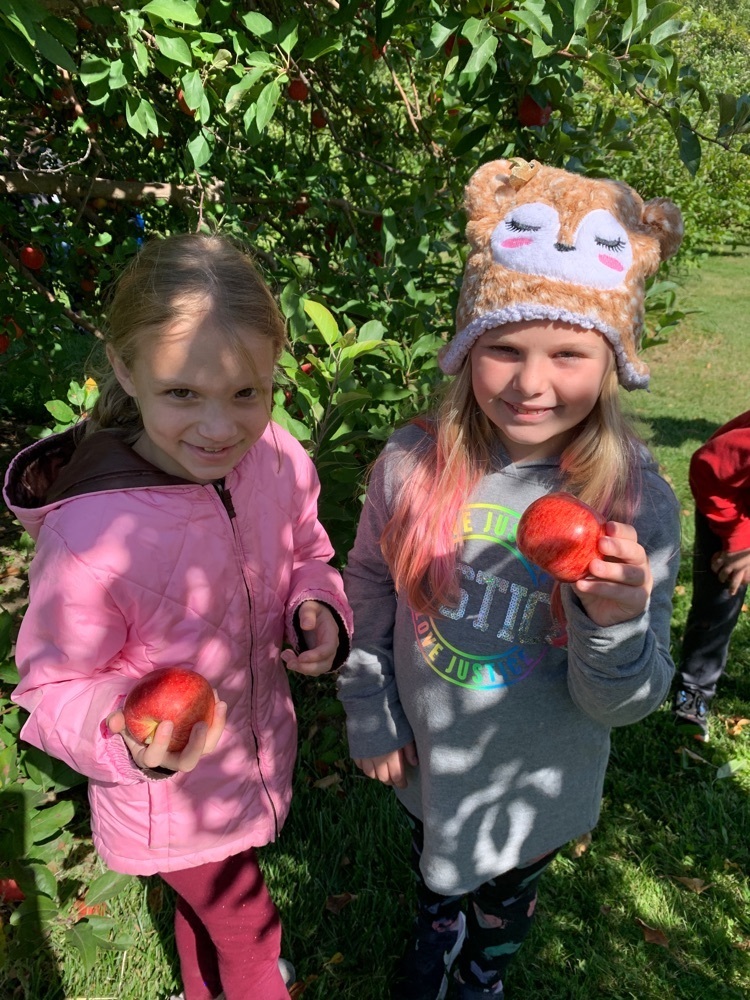 Tomorrow LEAP will be going to the Preston City Park. We will return around 5:20.

Andrew Blood Drive, hosted by the Andrew Lion's Club When: Thursday, October 13th from 2:30 pm to 6:00 pm Where: Andrew New Gym MASKS AND APPOINTMENTS ARE REQUIRED. To schedule your appointment, please contact Donna Cox at 316-250-8669 or visit
www.bloodcenter.org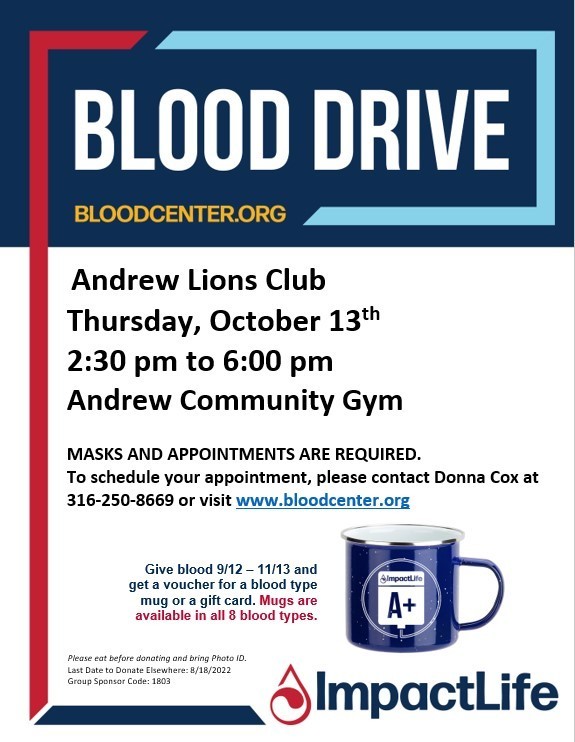 Friendly Reminder: Red Wheel Fundraiser orders are due Tuesday September 27th.