On April 26th, 2019 we are excited to host our 2nd annual Arts @ Andrew event. This event features musicians from grades five through eight and artists from kindergarten through eighth grade! This casual event allows the audience move at their own pace perusing the silent auction artwork created by classes while traveling the halls listening to our student street musicians. Feel free to drop your spare change into their hat or case when you enjoy a performance! The silent auction will close on Leadership Day May 10th. An added bonus to our arts night this year is a FREE family meal sponsored by LEAP.
Student musicians will be performing throughout the halls primarily on instruments, but also some singing and dancing! Student artwork from a variety of mediums: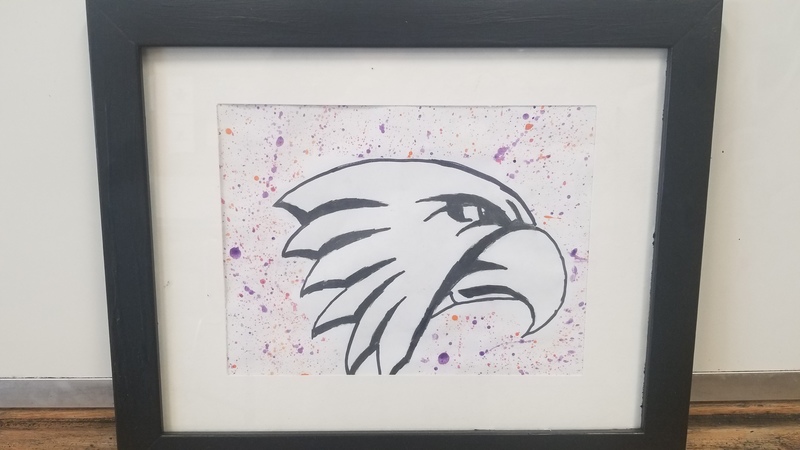 Framed Hawk Splatter Paint Print
"Andrew School Loves Leaders" Wavy Words by 1st Grade Pitts
"Andrew Hawks Creating Leaders" Wavy Words by 1st Grade Asmussen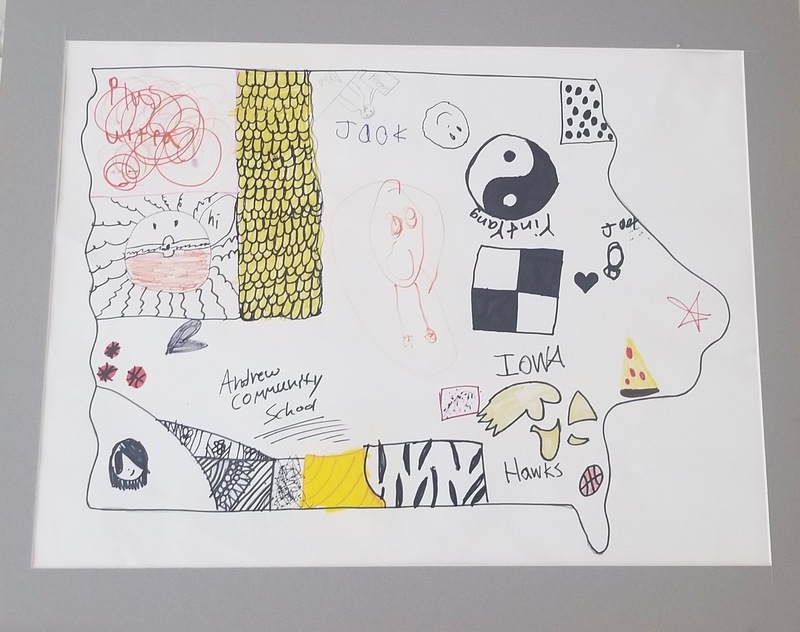 "Zentangle Iowa" by 5th Grade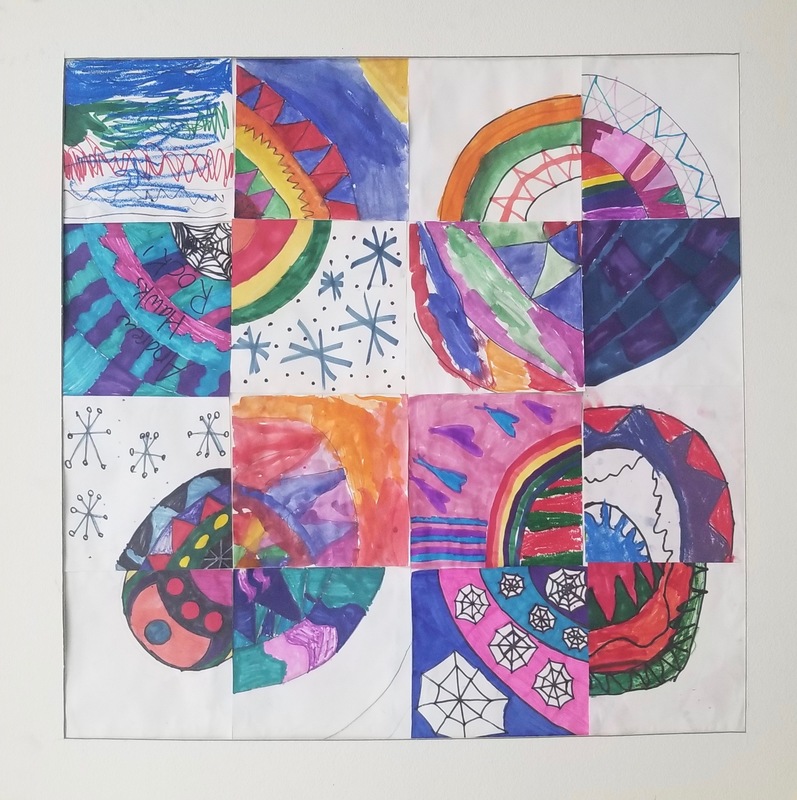 "Radial Designs" by 3rd and 4th Grade
Not pictured are Kandinsky inspired circles by Kindergarten, Patterned Sticks by 2nd grade, Horse by Faith Stevens, and Mason Jar Vases by Carleigh.
Things to remember:
Friday April 26th, 2019 from 5:30-6:30pm.
Student Street Musicians are located throughout the building's main hallways.
Silent Auction Art Pieces are available to view and bid on in the Fine Arts Hallway.
LEAP sponsored meal in the cafeteria.
We hope to see you there!
Sincerely,
Mrs. Kate Arnold and Ms. Zeena Zumwalt