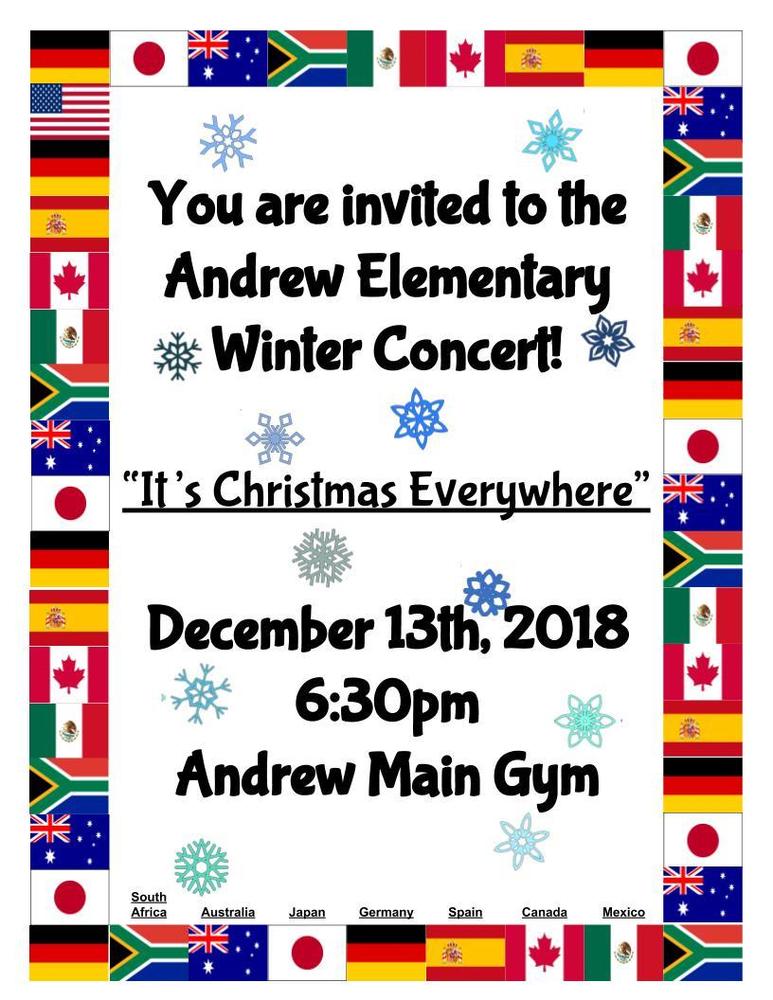 The Elementary Winter Program is on December 13th!
Kate Arnold
Thursday, November 15, 2018
Our Elementary Winter Program is fast approaching and everyone is invited! Please feel free to invite family and friends to our concert on December 13th at 6:30pm. If you have a student in grades Kindergarten through Fifth grade they will be bringing a letter home tomorrow (on 11/16) with details regarding their upcoming concert!