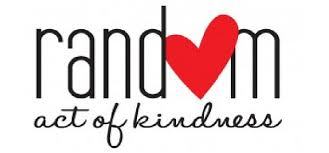 Random Acts of Kindness
Andrew CSD
Sunday, October 01, 2017
Imagine a world where people look out for each other and we all pay it forward. Acts of kindness are not only special for the receiver, but also feels good as the doer! Think about the last time you went out of your way to be kind to someone. Didn't it make your day too? Spreading good feelings and making a difference will have a lasting effect and undoubtedly change the world around us.
For the 2017-2018 school year, Andrew students will be taking part in a "Kindness Challenge." During our "Kindness Challenge" we will be tracking how many acts of kindness our students complete each month. Students can record their acts of kindness in their assignment notebooks/communication journals or students can complete an "Acts of Kindness" form which will include space for students to write a short description (or draw a picture) of what they did for someone else and return it to their classroom teacher so the act of kindness can be counted toward our school goal. If you choose to have your child complete an act of kindness form, a new form will be sent home each month.
We will be celebrating our progress toward meeting our goal during each monthly Leadership Assembly and we'll look forward to celebrating meeting our goal at the end of this school year. Thank You for the support of your students as they work toward meeting this goal to make a positive impact and complete acts of kindness with family members, friends and people within our community.
Some random acts of kindness could include:
Sending a card to a friend

Helping an elderly person in your community

Thanking a service person for their hard work and dedication

Cheering up a loved one

Write a note of encouragement to a friend or family member

Sincerely compliment someone

Donate time to help a friend

Read a book to a child or an elderly person

Invite a new friend to play

Donating food for the Little Free Pantry/any food pantry
Please encourage your children to spread the kindness!
Your child be be bringing home a form to complete once they have complete an Act of Kindness so they can then turn the form back into their teacher and have their act be added to the school total. If you are in need of a new form it's located in our "documents" section of our website.