News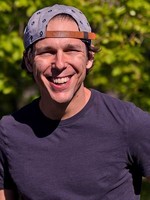 JOE'S MESSAGE Joe's message to everyone is, "our schools are experiencing an unprecedented shift. Student loneliness is at an all-time high, while self worth and belonging are at all-time lows....
Our staff prepping for an afternoon of rewarding our amazing students for accomplishing so much over the school year!🍧 ❄️ Snow Cones ❄️ 🍧
SEE ALL NEWS
Live Feed
4th grade is learning about Opinion Writing. They had 5 questions they had to discuss with a partner. It was a great activity to get us up and moving around! view image
about 4 hours ago | Mallory Jamison

Andrew CSD will have a 3 hour early dismissal today, January 17. No afternoon preschool or after school LEAP.
2 days ago | Andrew Community Schools

Dance and Crafts were a lot of fun last night! view image
4 days ago | Melissa Widel
SEE ALL posts